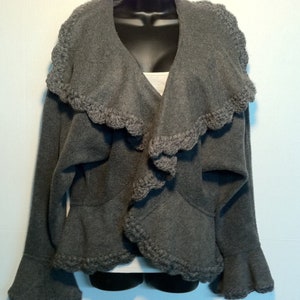 I love love love this sweater. People love the uniqueness of its flair on me. A revisit to your shop coming soon. Prompt and accurate product description and delivery with payment. Thanks much
Etsy Customer - San Diego, CA
---
Received my bag today and of course its beautiful. Your bags look like department store not handmade. Thank you so much for working with me. You have a great talent!
Custom Order for Etsy Customer - California

---
Thank you very much. Love it. :)
Etsy Customer from the United Kingdom.
---
This poncho is gorgeous arrived yesterday and can't wait to wear it out, friends and family I have shown also love it. Soft and beautifully handmade, and very generous in size, which is what I like about it in comparison to others I have tried on.
Etsy Customer from Melbourne Australia
---
 I LOVE my new bag! The only purses I carry are the ones from you! You guys are the best!!
From: Debby B.
---